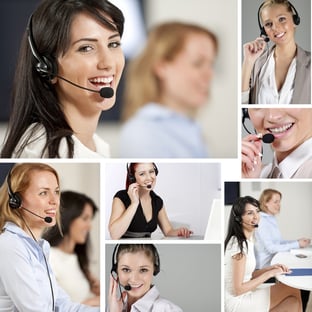 As we enter into a new year, it's important to understand the help desk challenges that could impact your organization, as well as some helpful ways to overcome those challenges. For more than 20 years, we have been working with clients to optimize, improve, and sustain their global help desks. Although the struggles and frustrations are unique to each situation, time and again there are specific challenges that continue to top the list.
We recently conducted a survey of large and enterprise-size organizations to see the current challenges that global organizations are facing with their help desk teams, and the results are in! You can download the full results here, but we have also put together the below 5 key takeaways based on the results:
1. Majority of Organizations Prefer a Help Desk That is Available 24x7x365
Often, we see companies requiring 24x7x365 support. However, the existing staff uses an on-call rotation schedule after hours. This approach of on-call rotation is taken when we see businesses reluctant to hire the additional staff needed to provide complete coverage. In addition, you may find the arrival of the support request volume more than a single person can handle, requiring either more staff to cover the extra volume or delays in service as people wait for help. In either case, staffing becomes very expensive. At times, companies may seek an outsourcer like GHDSI to offset their off-hours coverage to help keep the cost down and eliminate the need to manage off-hour staff, especially when you factor in potential idle time of staffed resources during off-hour periods.
Download the Full Survey Results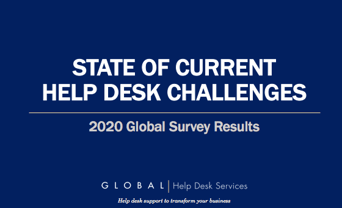 2.
Primary Challenges Include More Support, Cohesiveness and Scalability
These challenges impact both the business and the IT teams. Shifting more support with increased first call resolve at the help desk will relieve higher-level teams. Developing predictable, repeatable processes that all IT teams understand with clearly defined escalation and communication plans will bring more cohesion. And scalability of the help desk that is able to resolve more will greatly impact growth in call volume.
3. Many Organizations Are Experiencing Growth, But Aren't Looking to Increase Headcount
It is no surprise that the new reality is doing more with less. As technologies advance (A.I./Bots/Automation), the growth in delivering "more with less" will greatly increase. To stay in front of this trend, a big focus needs to be on PROCESS. Having clearly defined processes will help make the transition to new technologies easier, and will enable you to quickly identify areas where support can be automated.
4. Top Priority is Improving the Overall IT Department
An organization's IT department plays a crucial role in solving problems, making key decisions and improving overall customer satisfaction. Implementing changes to help improve the overall IT department can not only help the organization improve and stay ahead of the competition, but it can also help the organization become more efficient. While change can be frightening for many teams, when done correctly, it can ultimately lead to an organization's success. However, the organization must be willing to quickly adapt to and embrace change, rather than meet it with resistance. So how can your organization successfully improve its IT department with as little resistance as possible?
5.
Most Desired Outcome is Improved Customer Satisfaction
Customer satisfaction is the reason for maintaining a help desk support team, but measuring your customer's satisfaction is not always easy. One of the most direct means of measurement is to send out a survey for your customers to rate and review your help desk support services, then compare the number of completed feedback forms with what you actually sent out. It's best practice to include different questions in the forms that you will need your customers to fill. If you can't think of the right survey questions to ask your customers, you can schedule a help desk consultation and we can help you determine the right questions.
Do you want to see how your organization compares, and the ways you can maximize your help desk operations in 2020? Click here, or the button below, to download the full results along with some takeaways and reference tips to build a successful help desk strategy. You can also click here to schedule a help desk consultation.