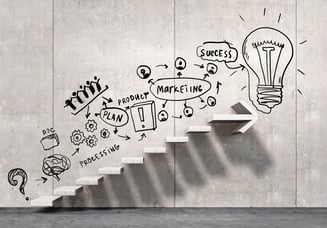 An organization's help desk is critical to its overall success. Help desks can serve multiple roles within the organization, so it's important to ensure you are taking the right steps now, if you haven't already, to set up your help desk for success in the new year.

But how to do achieve this?

Here are 3 ways to set up your help desk for success in 2020.


1. Follow Industry Trends


Organizations approach help desk

management differently, but according to a recent survey from Atlassian, the top three help desk priorities are generally similar across the globe. The top three priorities for global help desks are knowledge management, customer satisfaction, and IT service desks becoming more business-focused. These three priorities are critical for the success of your help desk not just in 2020, but into future years well. Digital transformation of business is blurring the lines between people, processes and technology, and as help desk support continues to evolve, the role of the help desk will shift from being mainly technology-focused to more customer and business-focused.



2. Focus on Your Help Desk Team First and Foremost

One of the best and most important ways to set up your help desk for success is to look at each internal team member individually first. Look at each of them as valuable assets and focus on each of their goals, strengths, and areas for opportunity. This will help them become a more cohesive team that can effectively tackle issues together by leveraging each other's strengths. Be sure to build and hire your team so that everyone's strengths are utilized, and team members can help one another improve upon their potential weaknesses.
You can also look at introducing programs that recognize and award your team for their achievements, which is a great way to keep them engaged, motivated, and happy. Recognition can be done in a multitude of ways, including perfect attendance bonuses, an employee of the month program, SLA achievement recognition, honor the employee days with themes, etc. Remember that a motivated team is a team that will consistently deliver results.
3. Develop Key Performance Indicators (KPIs)
Key performance indicators (KPIs) are the most important measurable outcomes that help determine the success and failure of your help desk. There are many industry benchmark KPIs that may be helpful, but you should tailor them to match your own organizational needs and then track and report on them regularly. If you're looking for some KPI tips, you can also check out our list of
5 key performance indicators
to track your help desk performance.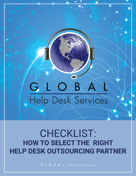 Are you considering a help desk outsourcing partner in 2020, but aren't sure what to look for? Click here, or the image, to access our exclusive checklist and get the 10 key criteria you should consider when selecting your help desk outsourcing partner.