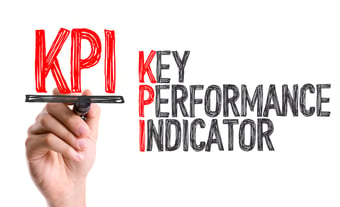 Key Performance Indicators (KPIs) are the most important measurable outcomes that not only keep your help desk outsourcing team on track to achieve its goals, but can also indicate the success and failure of your help desk support operations.
But how will you measure the performance of your help desk outsourcing team in 2019? In the world of help desk support, the number of KPIs are endless and it can be quite difficult to know exactly what you should be measuring. Here are five top key performance indicators to help track your help desk outsourcing team performance in 2019.
1. Customer Satisfaction
You may think that your customers are happy, but your customers may think otherwise. Measuring customer satisfaction is not easy, so you'll need to give your customers a way to rate and review your help desk services, then compare the number of completed feedback forms with what you actually sent out. It's best practice to include different questions in the forms that you will need your customers to fill.
These questions may include, but aren't limited to:
- How Satisfied were you with the agents understanding of your business requirements?
- How Satisfied were you with the time it took to resolve your support request?
- Was help desk able to resolve your problem?
If your struggling to think of survey questions to ask, here is a list of 20 of popular customer satisfaction survey questions.
2. Rate of Resolution
The end user's satisfaction is directly related to the rate of resolution of their issue(s). According to an SQM Group study, "The satisfaction of the end user could drop by 15% for every subsequent exchange (call, email etc). While leaving a ticket unresolved is out of the question, the best way to tell how well your help desk outsourcing team resolves tickets is to measure how many tickets have been resolved in the first exchange, how many were escalated upwards, and how many have been re-opened.
3. Response and Wait Times
Time is money for both you and your customers. We all know how frustrating it is to sit at the other end of a phone call or online chat, wondering if anything is being accomplished. Response time is the period elapsed between initial request and first contact, while wait time is the "down" periods while the agent works on the request. The longer these times are, the greater your customers' dissatisfaction.
So the more issues your help desk outsourcing team solves with the first customer exchange, the better for everybody. Time tracking software is one of the best ways to keep an eye on your team members and see if and how they are improving their response times. Here is a list of some of the best time tracking software tools that your team can use.
4. Number of New Tickets
Customers are now in charge of how they want to contact you. A ticket creation report will show you the volume of tickets your help desk outsourcing team is managing as well as the channels that were used to initiate contact. Tracking this will help you find how efficient your team is as well as where you may need to train, hire, or even move team members.
5. Cost Per Ticket
Balancing quality and cost is crucial. Sometimes, your cost per ticket could be higher than the industry average. While this could mean that your help desk outsourcing team is offering better quality, it could also mean that they aren't utilizing resources as efficiently as you'd like.
Your cost per ticket can include values like:
- Technical expenses
- Facility expenses
- Telecommunication expenses
- Salaries, benefits, etc.

Your help desk outsourcing team should always be striving for improvement. Hopefully, these 5 KPIs help give you a sound foundation to keep them on track for success in 2019.

If you're looking for help in determining the best KPIs to measure the performance of your help desk support team in 2019, we invite you to speak with our team of help desk experts today!