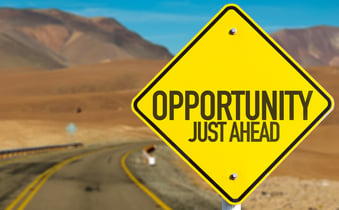 Almost every enterprise organization wants to tap the full potential of each employee and process. These days, computers and other devices are everywhere, helping to get things done faster, more effectively, and more efficiently. But as reliant as we are on these computer systems, keeping your internal help desk running at maximum efficiency is the most crucial to the success of your organization and achieving internal and external customer satisfaction.
Here are 4 ways you can optimize your help desk to be successful in 2019.
1) Focus on your help desk employees first and foremost: One of the best and most important ways to maximize the effectiveness of your employees is to look at them individually first. Focus on their goals, strengths, and areas for opportunity as valuable assets of your team. Then, you can focus on each individual as a cohesive team that tackles issues together by leveraging each other's strengths. Be sure to build your team so that everyone's strengths are utilized, and team members can help one another improve upon their potential weaknesses.

2) Follow industry trends: Across the world, companies approach service management differently. But according to a survey and industry experts, the top priorities for help desks are generally similar across the globe. The three top priorities for global help desks are: knowledge management, customer satisfaction, and IT service desks becoming more business-focused. These three priorities are critical for the success of your help desk in 2019 and even further into the future.

Digital transformation of business is blurring the lines between people, process, technology and data. As this integration continues to evolve, the role of the the help desk shifts from being technology-only focused to a more business-focused orientation.
3) Quantify your customer experience: Do you measure customer satisfaction? This is important to know how your internal and external customer satisfaction is tracking over time. It will also help you develop goals on where you want your customer satisfaction levels to be and how you can make a plan to get there. Quantify the results so you can measure them weekly or monthly and see where your team is tracking. Understanding how satisfied your customers are and communicating the same to other stakeholders is important, especially as help desk teams continue to become more integrated in the overall business.



4) Perform root cause analysis on problems that occur:

Problems will arise.

You need to be able to track the root cause of issues to be able to understand why certain problems occur at your help desk. This will help you moving forward by finding out areas that need more attention, and potentially employees that require more training. Once you've determined the troublesome areas, work on developing a plan to correct those issues in 2019 so your team is functioning at optimum performance levels.

An organization's help desk is critical to how the business functions. Help desks serve as an IT role, business role, and process role. Ensuring that you are taking the steps to optimize your help desk in the new year will help you meet and exceed your 2019 goals.
If you're looking for a partner to outsource some of your help desk needs, we invite you to schedule a consultation to speak with an expert on our team. You can also download our eBook on 10 Common Help Desk Challenges & Concerns to help you plan for the new year.