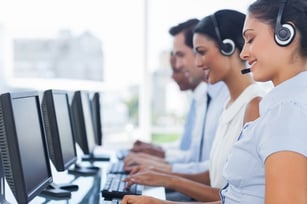 Today's business environment demands more from an IT department than ever before. The increasingly rapid pace of innovation and the seemingly endless need for more technology have mandated a paradigm shift in the industry. No longer is it enough to simply purchase the tools, connect them to networks and re-set passwords. These days, it's all about providing value.

But how, as a technology leader, can you effectively increase the value of your IT department? Here are 3 ways to increase your IT department's value as technology needs increase:

1. Do the Data "Dirty Work"
It's one thing to build a database for your colleagues in sales, marketing or finance. It's another thing entirely to be able to know the data, analyze the data and help your partners in other departments use it to make smart, strategic decisions. A surefire way to add value to your IT department is doing the dirty work around data mining and business analysis. Focusing your time on providing descriptive, predictive and prescriptive data analysis, data visualization and data modeling to help the organization make better and smarter decisions will show your IT department's value within the organization.

2. Be the Back-End Experts
Most organizations already have a web master or web designer whose job is to be an expert in search engine optimization (SEO). These are the people who focus much of their time and efforts on putting the right content in the right place at the right time. Their job is to drive engagement, visits, clicks and (ultimately) sales. But they could probably use a hand with some of the back-end functions, such as hosting a web server, implementing load balancing, adding functionality or security features to a user group or even understanding the analytics.

That's where your IT department comes in. Providing consistent back-end support for the website and its database is a great way to add value. Consider collecting more and better data for the web master to use, help design experiments to maximize content, help with data flow, etc. All of these functions can make you more valuable to your organization.

3. Become the In-House Experts
You're organization needs talent. Your IT department has talent. It's a perfect fit. If you can cultivate a culture in your IT department that positions your team as experts in certain areas of business processes, you can increase your value exponentially. For example, why not offer your "experts" to other departments as project managers? Chances are your IT team has managed large, complex projects in the past. This type of experience and knowledge can help other departments successfully implement projects.
And while you're at it, don't forget about all of the experience your team has in the area of procurement, which includes researching external partners, tools, and services. For example, with the appropriate support of a help desk outsourcing partner, a business can assess its IT needs and literally map out its capabilities and what it needs to outsource. Outsourcing your help desk has significant benefits such as improved resolution rates and increasing IT's capacity to focus on the core "business" projects and objectives that will prove its value in both the short and long term. This is another area where your team of experts can work as "in-sourced" talent with other teams, both internally and externally.


Summary
The world and work of the modern IT department seems to change like the weather. New tools are always just over the horizon. Enterprise organizations across the country and around the world no longer expect help-desk-like functionality. They want game-changing IT departments. The only way to get there, to truly make your team more valuable, is by anticipating and innovating. Positioning your team as experts and using data efficiently and effectively will help your department become a more valuable part of the organization.
Are you a technology leader looking for ways to increase the value of your IT department in your organization? Simply click here to speak to our team of help desk experts.