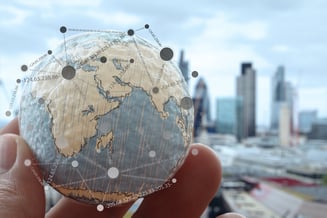 Today we operate in a world in which the workplace is becoming much less of a physical 'place' for employees. Rather, employees work across a variety of personal workplaces and are connected thanks to a digital environment. While this resulting remote workforce presents some significant advantages to employees, management, and executives, there are also challenges that every company must tackle. Here are a few of the major challenges of a remote workforce and how companies can overcome them to continue to innovate.
Unless everyone in your workforce has the same technical skillset, there are going to be times when some of your team has trouble adhering to existing workplace technologies. Your IT professionals will often feel constant pressure to implement new technologies while other employees may feel frustrated about a certain workplace technology that they feel impedes their productivity and the collaboration with their co-workers or customers.
The solution is to combine the concerns of both groups and reach a middle point in which everyone benefits. Ask your employees about any concerns or challenges they have for the day-to-day technologies they use and then give your IT professionals the ability to determine the workforce technologies best suited for your business. Roll out new employee-oriented software with training so that each employee understands how best they can use the new tools to innovate and enhance their productivity.
You can also consider help desk outsourcing to be the first point of contact for your employees and/or customers to handle technical issues, resolve problems, and escalate those things that can't be resolved at the help desk. This will save your IT team time and resources, while providing instant support to your remote employees. An outsourced help desk will give your team the freedom to focus on their core competencies while your outsourced help desk will resolve issues on the front-end.
Keep in mind before you start to encourage innovation with your workforce, you have to consider if your workforce is ready for it. Your workforce should be, both now and in the future, your greatest asset. And just like today, it's the leader's job to ensure that they reach their full potential. There's no replacement for a workplace that is encouraged and is motivated, and that's even more important in a digital environment.
If you're looking to get a better understanding of the help desk costs that can impact your organization and help empower your employees, we invite you try our free Help Desk Cost of Support ROI Calculator. You can also click here to speak to our team of help desk experts to see how you can reduce your help desk costs.