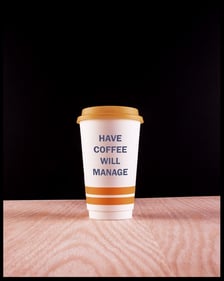 What's the price of your cup of coffee? Is it a luxury you afford yourself? A hidden gem you found for a bargain? I'm sure you've mulled it over at some point.
Now, instead of the price of that cup, let's talk about… the benefits to your desk and potential ROI? I'll bet that's a new one. But let's think about it: What might you gain from walking around with a cup of coffee? Spoiler alert: Some balance when there is SO much that needs to get done.
One of my many observations over the years is that most help desk managers and team leaders are beyond BUSY… Always busy, stretched to the limit, so much to do when it comes to reports, analytics, QAs, new processes (I could probably go on for another 2 pages of things that need to get done, but I'd only be preaching to the choir). With all of these day-to-day tasks, it's incredibly easy to find yourself growing out of touch with what is really going on with your desk.
Ask pretty much anyone in my company what it is that I do and most would say "He walks around with a coffee cup". That's right I am that guy and it's a role critical to our success. Odd as it might sound, it's a badge of honor I wear with pride because of how it reflects my approach to management and staff development.
Management By Coffee Cup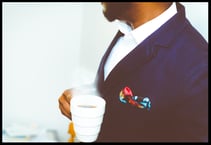 I make it a point to spend a period of peak time each day up and available for my staff. I also try to instill this approach in all new managers and/or team leaders. It's during this this time that I am able to best understand what is really going on with the desk—the ebb and flow of the various call types, patterns and issues that are going around—that I may not otherwise identify back in my office watching a report dashboard.
Help desk is put in place to HELP and facilitate the support needs of the customers they serve; team leaders to facilitate the agent's needs, and managers the needs of the help desk as a whole. Subservient Management requires Available Management.
When you are up, available and spending quality time with your staff (and your coffee), you are able to directly impact the activity of your help desk. Now most of you just read that and thought "well DUH," but how many of you actually spend the time to do that? It demands a real shift in mindset to break away from all of the tasks, assignments, and deadlines on your plate to focus on your team and their needs.
Should you choose to begin the journey that is walking around with a coffee cup, here are a few things to keep in mind.
Available Management Is Knowing What's Going On Around You
Being mindful of your surroundings is key when you are up and available. It would be a shame if you spilled your coffee trying to help someone... But seriously, you need to listen to your team and what they're doing. This will allow you to tune into when they may need help or direction, and offer it as needed. You can also observe how the processes you've implemented play out in real time, as well how the agents utilize and navigate the knowledge base and tools available to them. In the long run, this will help streamline those processes to make life easier for your team, and in turn the customers they serve.
Available Management IS NOT Micromanagement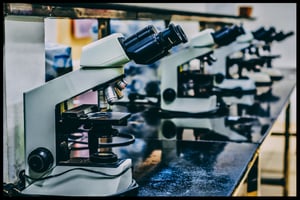 Let me immediately restate the above: Available management IS NOT micromanagement, most people don't thrive under micromanagement and they shouldn't be expected to. Ideally, you've spent the time to build a strong team of people who are skilled at their job, so walking around with your coffee should never be perceived as micromanagement. The goals of your help desk can be best achieved when you use the right approach with your available management. If you know an agent struggles on a certain area in QA, being able to provide feedback on the problem in real time, with simple walk-by reminders and help, can drive improvements far beyond those of a periodic one-on-one session (where that same issue may have gone unchecked and repeated over and over again potentially to the detriment of the customer).
Available Management IS Active Management
You and your coffee are going to get a work out, and that is a good thing. You should be engaging your staff and assisting them. By being up and available with my team, I am able to pick up when agents on opposite ends of the rows are dealing with similar issues, which may point to an outage that needs to be addressed. I'm also in a better position to play traffic cop when it comes to the queue, and manage tasks with a view of what each agent is working on.
Available Management Is Going To Give You More Work To Do

If you are appropriately mindful of all of the activity on the floor, you should be building a task list of lessons learned at the same time. While I'm up, I'm identifying common trends that I see, which will then give me additional reporting and analytic work to do. Often I am making a list of either updates, or missing knowledge that needs to be addressed, as well as staff modeling and side-by-side QA work that needs to be entered into our QA system. There is hardly ever a session where I don't come away with at least 3 or 4 takeaways to address for the betterment of my team.
Available Management Is Not Going To Be Easy
It's going to be really hard to step away from all of your to-dos to enjoy a little quality time with your coffee! At first it will be difficult to feel like you are being productive, and beneficial to your team and customers when you are walking the walk. Yet when done correctly, it will help you make positive gains in team morale when they know that you are there for them without having to chase you down. You'll have the ability to identify impact areas that can be turned into quick wins by streamlining support, and knowledge. You may even find that over time you have less fires to put out and challenges to address by heading them off before they gain momentum and making sure they are handled correctly.
Finally, I'll end with this little bit of advice: Make sure the coffee cup you are walking around with has well-sealed lid, so you don't spill it while you're taking your walk and helping your team become better than they have ever been.
We invite you to download our complimentary eBook, "10 Common Help Desk Challenges & Concerns that Impact Companies Today". You can also click here to speak to our team of help desk experts.