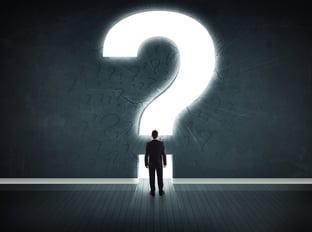 When an organization realizes that there is an opportunity to save time, money, and improve processes, there is significant value in hiring a team that can achieve this in the fastest and most efficient way possible. This is why more and more enterprise-level organizations are focusing on help desk outsourcing and hiring a team of experts to handle their help desk services. However, to truly see the value of an outsourced help desk support team for your organization, you will need to first determine what support you will actually need. Here are 4 ways to help determine your help desk outsourcing needs:
1. What are Your Strengths and Weaknesses?
The first thing you need to do is look at your organization's current capabilities, determine its strengths and weaknesses and where you would see the most benefit from a help desk support team. Here are a few recommended capabilities to evaluate your own strength and determine your help desk outsourcing needs:
1. Resolutions Rates
2. Response Rates
3. Communication
4. Knowledge Base
5. Resource Utilization
6. Technical Skills
7. Flexibility
8. Reporting

2. How is Your Organization Structured?
Knowing your current organizational structure will help you better determine what responsibilities can still be handled internally and what will need to be outsourced to the help desk support team. The help desk support team you hire will not only help you deliver on your support goals, but most support teams will provide suggestions on organizational changes/updates that will help further improve your processes and efficiencies. Here are a few recommended questions to help you think about the organizational changes you may need to make:
1. Who will be the liaison with the outsourced help desk support team?
2. Do you need to change your IT's organizational structure to accommodate the move to outsourcing
3. Do you have defined processes in place today?
4. Are the processes and/or solutions documented in a knowledge base today or will you have to build that for the new help desk support team?
5. What will happen to the staff currently providing the help desk support?
3. What are Your Customers' Needs and Expectations?
It's important to understand what level of support your customers need vs. what level of support you want to offer. No two customers are the same, and each customer will have a different expectation of the support they are given, so it's important to ask some simple questions like:
1. What type of communication do my customers prefer? Do they prefer email, telephone, or live chat?
2. Are my customers comfortable with self-service tools? And can they answer their own questions with these tools?
3. How long do my customers expect to wait for answers?

4. Will the Support be Scalable?
You need to determine if the support you get from your outsourced help desk support team will be scalable and can still work even when your business continues to grow. You shouldn't be overpaying, but you also don't want to wonder if the new help desk support team can expand their capabilities every time you need additional support. Sit down with your own team and discuss the services you are outsourcing to make sure you know what the requirements are both in the short-term as well as the long-term and make sure the outsourced help desk support team can handle your growth.
After you implement the help desk support team into the organization, you should setup performance metrics and continually monitor those metrics to ensure the partnership is successful. What metrics you consider important is up to you and your organization, but here are five recommended key performance indicators (KPIs) that will help keep your help desk support team on track for success.

Is your organization looking to hire a help desk support team to help improve its processes and efficiencies? Simply click here to speak to our team of help desk experts.