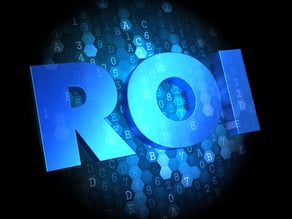 Today's IT leaders spend a significant amount of time trying to prove the value of their decisions and investments. Maximizing your Return On Investment (ROI) depends greatly on your ability to successfully reduce costs while finding ways to more effectively manage your resources. The first place you can start is at the help desk. So, how do you maximize help desk ROI at your organization? Here are 3 ways to help you get started:

1. Develop Key Performance Indicators (KPIs)
In order to show ROI, you will need to first determine key performance indicators (KPIs) of your help desk. KPIs are the most important measurable outcomes that indicate the success and failure of your help desk. There are industry benchmark KPIs that may be helpful, but to get more out of your investment, you will need to tailor them to match your own organizational needs and then monitor and measure them regularly. If you're looking for a some tips, you can also check out our list of the top 5 key performance indicators to track your help desk performance.




2. Train Your Team Members
To get the most return on your help desk investment, you need to make sure your internal or outsourced help desk team members are well-trained and knowledgeable on the department's software applications, systems, and processes. If your internal or outsourced help desk team members are trained correctly, you should expect to see the following results:
Improved quality of service
Fast and reliable service
Minimal downtime
Employee and customer satisfaction
Better productivity and increased revenue

Training enables your help desk team to respond to your clients' needs in a timely and efficient manner and resolve more issues without escalating to another team. Resolving more issues at the help desk comes at a lower cost than if they were resolved by higher-level teams and, in turn, frees your Tier 2 or Tier 3 staff up to focus on key projects. Read some of our case studies to see how training can improve your overall help desk experience.

3. Invest in a Help Desk Outsourcing Partner
There may come a time when you decide that you may need to hire an outsourced help desk partner. To help you decide, we've created a list of 10 Common Challenges and Concerns we've seen over the years that customers face. Just some of those challenges include a lack of service levels, declining customer satisfaction, antiquated technology to handle the volume and delivering help desk best practices. Without effectively addressing these challenges you could expect a decline in your ROI at the help desk and impact to your IT team's overall reputation. The most effective approach may be to invest in a help desk outsourcing partner to streamline your processes and increase your ROI again.

With the appropriate support of a help desk outsourcing partner, you can assess your current capabilities and map out what it would take to outsource. Outsourcing your help desk has significant benefits such as faster resolutions, reduced cost per resolution, and standardized service levels and processes, all things that can help demonstrate a maximized ROI and prove the value of your decisions and investments.

Considering outsourcing your help desk? Try our Help Desk Support ROI Calculator and get a better understanding of the costs that can impact your organization. You can also click here to speak to our team of help desk experts to see how we may be able to help you.