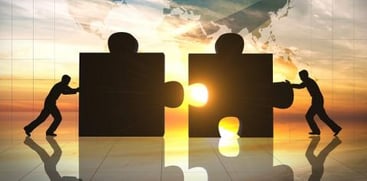 Occasionally referred to as a "Hybrid Solution", companies are supplementing their internal service desk (not replacing in total) with a strategically selected external partner. Companies from all verticals and markets, who for reasons of cost, turnover and protecting core expertise of their current staff, have chosen this route as an extension of their help desk.
Below are several focus areas where companies have sought these partnerships to extend their service desk capabilities, or to address problem areas:

1. Refocus on Core Hours and Redirect Off-hours
Many firms get stretched when they are growing geographically via time zones and need to provide extended coverage. The simplest example is a firm needing to expand support from a 9 AM to 5 PM model, to one incorporating business hours on each coast (11 hours a day). While a staggered shift helps, there are still those expected (PTO), and unexpected events (training, special projects, out sick), that create a disruption in service and availability which erode end user confidence, not to mention any additional overtime costs you may incur. Allowing those calls to be directed to an outsource provider allows the internal staff to focus on your core hours, while still offering consistent, reliable service on extended hours.
2. Adding 24x7 for a fraction of the Cost of Internal Staffing
An extension of the above is true 24 hour, live agent coverage at 1/4th the cost to staff internally. Unless you are truly a global firm, with a sustainable volume of calls 24 hours a day, it is generally cost prohibitive to staff overnight hours. We on the other hand, have staff available 24 x 7 x 365 who can handle those calls - and not just provide a log and route function - but true resolution to your end users.
3. Apply the 80/20 Principle
Review the areas of highest volume (Password Resets, Connectivity, Browser, MS Office) and route those specific user issues to an outside help desk (or keep them and redirect the balance). This can improve the level of service on both fronts, as you now have two source of help desk resolver teams.
4. Route the "Long Talk Time" Calls
Similar to the above , determine which type of calls are taking the longest time (over 10 minutes is a good place to start), that are bogging down your staff and keeping them from serving a greater volume of other user calls.
GHDSi is an industry leader in providing help desk services to a vast variety of organizations such as, but not limited to, Health Care, Manufacturing, Distribution, and Retail.
We invite you to download our complimentary eBook: Help Desk ROI: It's Not Just Financial. You can also click here to speak to our team of help desk experts.