This is part three of our multi-part series featuring some of our help desk success stories across various industries.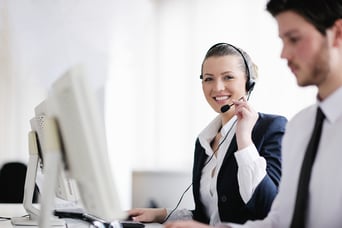 Choosing a help desk partner can be one of the toughest decisions that an IT department can make. This is because selecting the right help desk partner truly can be the difference between the success or failure of your organization. As you know, your help desk heavily impacts customer satisfaction, so your outsourced help desk team really needs to be an extension of your organization.
Company Background:
One of our clients is a billion-dollar enterprise company that provides world-class marine transportation equipment and logistics services to the energy and agriculture industry.
Challenge:
While engaged with an offshore help desk partner, management found that staff productivity was hampered by the partner's underwhelming performance. To remedy the situation, an executive committee was formed to re-evaluate their current help desk partner, explore alternative options and recommend a solution to improve overall IT support.
Solution:
With its internal goodwill and reputation for service on the line, the organization decided to replace their current offshore partner and engage with a new help desk partner better suited to deliver the quality of support its staff expected and relied upon on a daily basis.
Read the full success story to see how Global Help Desk Solutions' highly collaborative, results-oriented approach to help desk support helped the organization rebuild its internal service reputation to provide outstanding outcomes with the following results:
Improved first call resolution rates

Minimized call abandonment rates

Introduction of Tier 2 support
Increased global customer satisfaction
"Working with Global Help Desk is like night and day compared to our previous experience. Truthfully, the communication we receive is what is most critical to the success of our help desk operations. Global Help Desk delivers what they promise. " - Executive Director of IT
Is your organization struggling with any of these common help desk challenges? Read our guide, Top 10 Help Desk Challenges—and How to Overcome Them.
You can also schedule a consultation with one of our help desk experts to get all of your questions answered about how to choose the right partner.