You've found the perfect help-desk employee, and you're excited to have them join your team. Now you have to encourage them to stick around. But if your IT help desk turnover rates are high, it's just a matter of time – and not much of it – before that star employee leaves for greener pastures.
What are you doing wrong?
Let's be frank for a moment: You've probably read a lot of terrible advice recommending superficial bells and whistles to try to mollify unhappy employees and reduce turnover.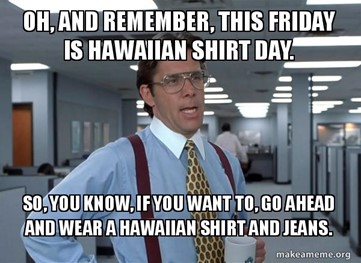 The thing is, much like a vacation won't save a troubled marriage, neither will "fun" initiatives save an employee who's desperately combing job listing sites. Instead, some hard work will be needed.
However, by focusing on the following five key contributors to IT help desk employee retention, you can create a workplace that not only retains amazing people but attracts them, too.
1. Offer a Competitive Salary and Good Benefits
Let's get right into it: Money doesn't buy happiness, but if your employees can't pay their bills, they're not going to be happy.
To keep help desk employees around for as long as possible, provide them with career-level wages. That way, they won't see this job as a temporary position or a stepping-stone to a position with a higher salary.
According to PayScale, the average base hourly rate for help desk technicians is $17.34 per hour, with more senior representatives earning up to $23.83 per hour. PayScale has also revealed that employees who are already happy with their salary report the highest rate of satisfaction with their employer and the lowest desire to seek out a new job, which is great news for retention at those particular companies.
We understand that this is not always possible, but it should be a priority. If you aren't able to offer the best salary or the most comprehensive benefits package, all is not lost. There are still many other ways to make employees want to stick around.
2. Be Fair
Being fair goes a long way, especially on the service desk. Everybody's doing the same job, and if someone feels like they're being taken advantage of, that can cause issues.
Fortunately, the service desk provides the opportunity to measure people through call reporting, QA scores, statistical dashboards, and ultimately customer feedback. These tools allow us to see how well someone is performing.
From there, we can make sure everyone is sharing the load and create opportunities for teamwork. Your employees can sense when everyone is doing their part, or not. It is your job as a manager to manage people up or out. Discipline doesn't mean pulling the whole team in the room and dressing down the whole group when the issue is only with one or two individuals. Focusing on fair treatment and teamwork will spur employees to rise to the occasion, so they don't let the team down.
Being fair also means not letting gossip or backbiting fester on your team. This behavior should be addressed as soon as it is brought to your attention, otherwise, you risk perpetuating a toxic work environment. You should aim to foster a cooperative team atmosphere where helping one another is the example set each day.
By fostering an environment where everybody's work matters equally to the team, you're creating important bonds that help improve performance, presenteeism, and retention.
3. Recognize Employees
Everyone feels good when they're appreciated for the hard work they've done. Your employees, even if they're not sure they want to stick around, probably still want to know if they're doing well in your eyes. Recognition helps with that.
At Global Help Desk Services, Inc., we have Employee Appreciation Day once a month. We do something fun together, provide food, and take a break from work for a little bit to chat with our teammates and get to know each other more.
We also have an Employee of the Month award, which involves a certificate on our Wall of Fame, the coveted Employee of the Month parking spot, and a bonus. People can receive the award based on positive comments from customers or for going above and beyond with their work. It's a small thing, but it makes a huge difference in boosting team morale.
In addition to more formal opportunities for recognition, consider making room in your team meetings for shout-outs, where you and other staff can point out moments where team members have gone above and beyond. Even a simple acknowledgment of a job well done by upper management, when a team member is recognized by a customer, goes a long way. Make a point of distributing the recognition equally over time, though – if the kudos only ever go to a favored few, the rest will feel undervalued.
4. Provide Adequate Training
Step one is hiring the right employees, but step two is giving them the tools they need to succeed. Ray Croc built the McDonalds empire by hiring mostly teenagers using predictable, repeatable processes. You can apply this same principle to your help desk. When you setup predictable, repeatable processes, employees know what is expected of them every day when they come in. Without them you can expect high levels of stress and feelings of being overwhelmed leading to high employee turnover.
Your job is to create training for your help desk employees that combines training on these predictable, repeatable processes with the specific systems you will be supporting. Adequate training is crucial for ensuring quality performance.
A service desk manager should take the time to help new hires feel comfortable in their new work environment instead of initiating them through trial by fire. A structured onboarding process can have a positive effect on a new hire's transition into the workplace.
We allow our new employees to take a self-paced training approach, so their training time typically takes between one and two weeks, and longer if needed. If they're ready to jump in sooner, great. If not, we aren't going to pressure them to be on their own before they're ready.
We also use chat and Skype for internal support during training and beyond, continuously encouraging our employees to ask questions when they come up.
5. Ask for Feedback Regularly
The last thing you want during an exit interview is to suddenly hear about all the issues the employee had while working for you.
Instead, checking in with them frequently and providing a space for them to express their feelings openly allows them to tell you what's on their minds and enables you to make internal changes to address issues as they arise. If your employees know you genuinely, truly care about their happiness (as opposed to "we care about you" messaging that never seems to translate into anything helpful), their loyalty will skyrocket.
Managers should check in with each person every day, even if it's just for a few minutes to touch base. Reaching out is especially important for those who are doing their work from home right now. Ask them how they're doing and what you can do to support them.
You can do formal employee feedback surveys once a year and hold one-on-one meetings with each employee every month. For those working remotely, you can have these longer meetings over the phone or through video chat.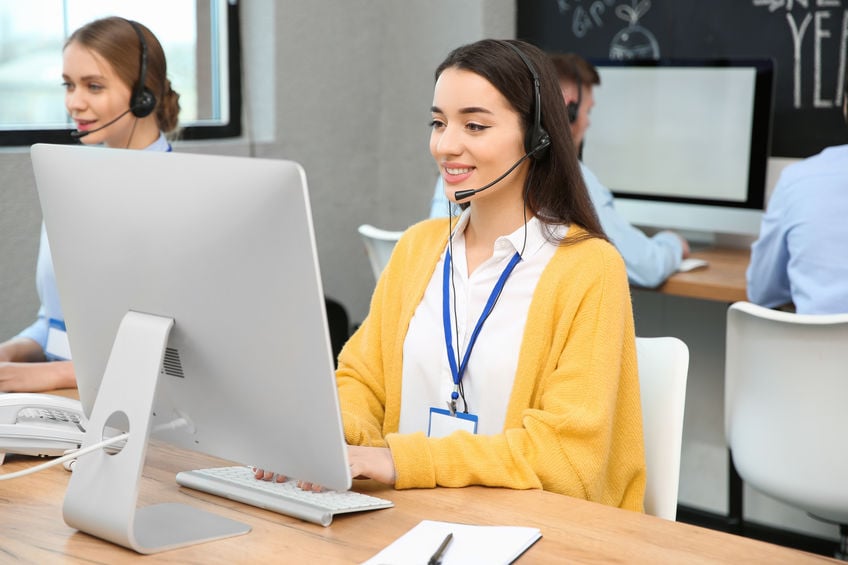 Reduce Employee Turnover with a Trusted Partner
The more you prioritize employee engagement and creating a positive work environment, the higher your retention rate will be. We understand this can be a big undertaking, and sometimes it's best left to the experts.
Global Help Desk Services, Inc. offers help desk outsourcing services to enterprise-level companies. Unlike many of our competitors, we are 100% based in the United States, and we focus exclusively on delivering help desk services. And there's no catch—no managed services, no products to sell, no projects, no upsells. If you want to reduce your help desk agent turnover, let's chat.