It's that time of year: If you're not already knee-deep in preparing annual performance reviews for your help desk staff, you probably will be very soon. That means this is also when you may be thinking about how to recognize and reward your top performers.
But the truth is that recognition is important all year 'round. It's how you validate the hard work of your agents and reward and promote good behaviors. It's also how you define yourself as a leader.
Here are four big reasons why you should be rewarding your help desk agents, plus a few thoughts on how you should do it.
1. Recognizing Help Desk Agents Increases Employee Engagement
For many of your users, your help desk is one of your most public faces. At the very least, it's the face of your IT department. Do you really want unhappy, disengaged agents answering the phone?
Of course not. It's just a bad experience all around: If your help desk is overworked, your agents are more likely to have bad interactions with users, and they may even be less inclined to resolve tickets.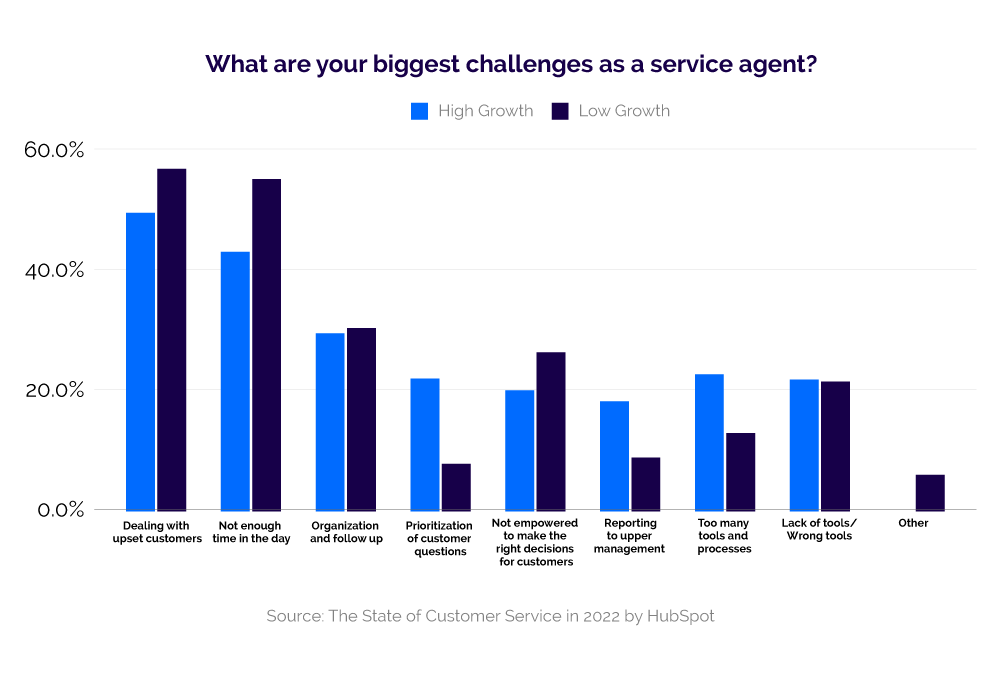 Click to enlarge
The good news is that, as a leader, you have tremendous influence over your agents' working environment.
Recognition and rewards are how you show that their efforts are valued. It could be as simple as verbal praise in front of their peers or a gift card to their favorite spot to grab lunch. The important thing here is that recognition demonstrates to your agents that you're paying attention and that their good work will be seen and rewarded.
2.
Your Agents Need Training That Goes Beyond Orientation
Being a help desk support agent is no easy job. It requires patience, high emotional intelligence, curiosity, and a willingness to learn new processes and procedures. When a new agent joins your organization, you simply can't impart everything they need to know in a first-day orientation.
If you take nothing else from this blog, I hope you'll remember that orientation does not equal onboarding. Onboarding is a long, thoughtful process that asks as much of you as a leader as it does a new agent. You need to determine what behaviors you want to reinforce and what you need from your team.
On an individual level, you also need to perform some level of due diligence to identify where the skill gaps are for each agent and what weaknesses they need to improve. Doing this legwork helps you identify the best way to begin recognizing and rewarding your agents. If you try to roll out a huge recognition program on day one, you're probably going to fail.
Instead, you need to start small by focusing on the interactions between you and your agents to start building up trust. As you learn where agents need more training, you can help them learn and reward them for getting it right. This also helps to improve help desk morale.
In fact, one of the best ways to recognize your agents during the training process is to empower them to go and train others. When you give someone more responsibility, it helps to demonstrate trust. It also improves communication between the whole team and helps to strengthen your agents' relationships.
3. Recognition Demonstrates to Agents You're Paying Attention to Metrics
Quality assurance metrics are important to running a help desk, but maybe not for the reasons you think. When it comes to managing accounts, productivity, making service levels, and so on, those are the responsibilities of leaders. As long as your agents are staying available and taking calls, they're doing what you need them to do.
In other words, QA metrics shouldn't be used to punish or chew out your agents. They should instead become a plan to balance your IT help desk agent's workload. If an agent is taking too long on calls or sitting unavailable all day long, that's a signal that you need to step in and find out what's going on. There may be a need there that you haven't met.
On the other side of the coin are all the behaviors you want to reinforce. QA metrics can help you identify top performers who you want to recognize to help ensure their good work continues and that other agents follow their lead. Also remember that these goals can't be one-size-fits-all. If your night desk receives far fewer calls than your day shift, you need to set performance standards accordingly and know how to recognize good work from each.
Finally, give some thought to how you'll measure "intangibles."
For instance, at Global Help Desk Services, Inc., we have what we call "subjective reviews" in which we give agents points when they're recognized by other agents, customers, or management. As part of their annual performance review, these points can then qualify agents for an additional bonus.
While praise from colleagues might never be captured in traditional QA metrics, it's still something we track and reward to show our agents we're paying attention.
4. Rewarding Agents Reinforces Your Role as a Subservient Leader
Reward and recognition aren't just for the benefit of your agents. It also defines who you are as their leader.
I speak from my own experience. My role is to help my team and facilitate their needs. Every day as a leader, I want to ask, "What can I do to help you do a better job?" By spending time talking to agents, celebrating with them, training them, and rewarding them for good work, it reinforces my role as a subservient leader they can depend on.
Maybe that means handing out gift cards or giving agents a bigger annual bonus. But it can also mean something as simple as organizing a chili cook-off to build camaraderie and give people a break from answering phones. We've done all the above. Besides being a great way to share recipes, I really do believe it's one of the most important parts of my job.
The agents are why a help desk succeeds. They're the ones answering calls, helping customers, and putting in the hard work every day. As a leader, it's important to remember that — and it's important to prioritize showing them how much that work is appreciated. Why? Because it matters who answers the phone.