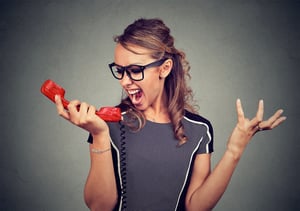 Want a great topic for your next meeting?
How about one that will take the agenda completely off course and into a battle for the grisliest tale of woe?
Just ask: "Have you called our company's help desk?" Now sit back and enjoy the horror stories that will follow…
We begin with levity here, yes, but in the real world this is no small matter—the reputation of your entire IT department can suffer quick and brutal damage if users are unhappy with their help desk. So then, how is your help desk? It's a question many IT directors don't want to ask. Why? Frankly, because they're afraid of what the answer could be. Despite its true value help desk is most often viewed as a necessary evil or simply a cost center and, in some cases, treated as an afterthought.

Priorities Shuffled, More Costly Resources
Given this mindset, when the help desk is unable to resolve an issue on first contact you're frequently forced to reassign the issue to a different support group with higher level priorities, often without the ability to set clear expectations or follow through on them. These groups are now tasked with resolving requests that the help desk should have the ability to, which takes time away from their primary responsibilities and robs you of technically skilled, costly resources.
Customer Satisfaction Takes a Hit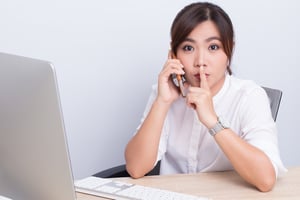 When these groups are over-tasked, consistency, availability and quality of service suffers while customer satisfaction plummets. Go ahead and just ask your users. Most will gladly recount the frustration of being told that their problem can't be solved or that someone will have to get back to them. Though an issue might seem trivial on the surface, the user often needs an immediate solution just to get back to work. They can't wait hours or days with the thin comfort of a ticket number and assurance of a call back. What's worse is when they don't receive a call back!
Support Goes Underground
Left in a lurch, what do these users do? In most cases either directly call their "favorite IT guy" on staff or, even worse, phone-a-tech-savvy-friend (if you are really lucky, that friend would be a co-worker). For your business, these are both bad options. Though a user can get back to work faster, the issue has now escaped the system. Following these paths can put the company's security at risk or waste the time of a higher level agent who's researching a problem already resolved, not to mention the impact on data capture and accurate reporting.
The Power of "Yes"
So how do you address this? Appropriately staffing a dedicated help desk a good start. But even then, your best intentions will be thwarted unless you also enable them to provide help at its fullest potential. That's right, the key to winning hearts and minds is to ensure those fielding the calls on the frontlines have the power to resolve a user's concern before they even hang up the phone. This could mean giving access to a particular system or providing more in-depth training for Level-1 staff. It could also be as simple as maintaining knowledge base entries to reference during the call. You have to give your help desk staff the "power to say yes" when users need help.
A Help Desk That Actually Helps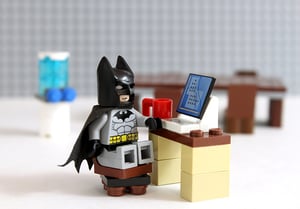 Most users will immediately agree that this concept is exactly what they have been looking for: "A Help Desk That Actually Helps." Obviously, this isn't always easy. There are security and compliance concerns to contend with. Reports to run, trends to identify and processes to define—all of which take time. Callers usually have no idea what happens on the other end of the phone. (Although they may have some humorous images in mind about what's going on back there.) Regardless, when it comes down to it they shouldn't need to, if the help desk is able to help.
The Secret Sauce
In my line of business, I speak to potential customers every day, and while most really understand the problems, the solutions are often harder to discern. Let me offer our perspective and tell you what we know: The help desk agents really want to help you. They feel good, satisfied and appreciated when they do. What we've found is that agents can do so much more if relevant systems were accessible, if knowledge base articles were accurate and up-to-date, or if they had more training on the processes outside their current scope. This can be seen as a more proactive implementation of a "Shift-Left" strategy—which simply means moving problem resolution to the most available and cost-effective level of support. Level-1 Help Desk most likely fits that bill and, armed with the sufficient knowledge and tools, can be the fastest way to get the customer up and running again.
There are many who look to the latest help desk tool to solve their problems. While there can be great value in the right tools, enablement is the real secret sauce.
Eleanor Roosevelt once said: Never allow a person to tell you "no" who doesn't have the power to say "YES". Giving your help desk the power to say "yes, I can help you today" is the single best thing for them and the customers they serve.
We invite you to download our complimentary eBook: Help Desk ROI: It's Not Just Financial. You can also click here to speak to our team of help desk experts.